We are updating this gallery of photographs by adding the ability to purchase each photograph on each page. This will take some time so you might see some "Purchase" buttons, and you might see pages that look different from each other. We'll be done soon, but in the mean time the "Purchase" buttons do not yet work, and we have yet to edit some pages.
We look forward to providing a way to purchase soon, and thank you for your patience in the mean time.
You can of course still see and enjoy each of the photographs below. Please contact us if you have any questions.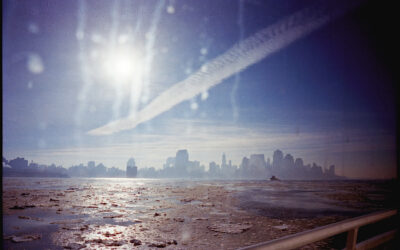 Ice on the Hudson River Hudson River at Hoboken 35mm color film Museum quality - archival pigment...